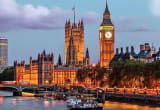 Settlement in the UK

United Kingdom is a democratic country with a multicultural society, it has all walks of people who leave together and one of the best countries to settle in, we have the best Medical and Education systems in the world. United kingdom Business atmosphere is fostering and more and more people want to invest.
Benefits of Living in the United Kingdom.

This is a nation that encourages people to start businesses without much hinderence as long as you follow the law of the country. As long as you have the resources Sky is the limit. Whether small or big business it will be your expertise that matters.
Security is at the highest level at all times. Police and other agencies follow the Law of the land. So there is no need to be concerned, but as we all say it better to be vigilant and report any suspicious activity at the right time and to the right people.
The State provides free education to all children from primary school to college, the University education is subsidised and a loan is provided to every citizen that is eligible.
All medical health care is free even if you need the most sofisticated operation.
There are no people who wish to live poor. The state provides extra benefits for people who are not earning enough by means of child benefit and many more.
The British pound is the most stable currency in the world.
There is a main state religion in the UK but you are not compelled to. UK is is a very Diverse country so can have your own belief's. This is what Britain is proud of
Britain has the Best television and Radio stations which are educative and not to forget the Internet, most of the citizens have this connected in their homes and on their phones.
Education System

All children have to go to school is is compulsory. Every child has to be educated to a minimum of College Education. As we all say " Education is the best for your Survival".
There are two options for this The state school education and the Private Education.
State School:
This is free for all children,
Private School:
Private education is expensive. There option of Boarding and day school
The approximate costs are:
Primary School app £ 9,745.00 per term going upwards depending on the area and school.
College Education is App £ 9,870.00 per term going upwards depending on the area and college
University Education:
This will depend of the life style the adult wants.
The tuition costs vary between £16,650.00 and £ 38,000.00 per annum depending on the degree they want to achieve.
The accommodation cost in London is app £ 640.00 to £ 1000.00 depending on the area. Please note there will be additional costs like Utility bills, Internet bills, books, travel. Food bills and stationary cost
Medical System

This is provided by the National Health Service (NHS) to all its citizens at no cost.
NHS provides provides majority of care including primary care, in-patient care, long-term health care and opthalmology and dentistry etc.
There is also a private health system which is covered by insurance (medical insurance) where you have to pay a premium. Some employers provide this as a benefit to their employees as a benefit. Private health care is expensive hence the need to be insured.
Some private hospitals are business enterprises and some are non-profit trusts. These treat the patient and bill their respective insurance companies, this only happens after they receive a approval from the insurance company.
Housing
House rents and property prices are currently on the higher side. Rents and properties are expensive in London but are cheaper going up North.
Rent costs in London:
| | |
| --- | --- |
| One bedroom | £3,843 pcm |
| Two bedrooms | £6,536 pcm |
| Three bedrooms | £8,558 pcm |
| Four bedrooms | £16,406 pcm |
| Five bedrooms | £25,161 pcm |
Rent costs in Manchester:
| | | |
| --- | --- | --- |
| | One bedroom | |
| | Two bedrooms | |
| | Three bedrooms | £1,131 pcm |
| | Four bedrooms | |
| | Five bedrooms | |
Property Purchasing Costs
The Most expensive area is London approximately £ 500,000.00 for a One bedroom and going up to 3.5 million. It all depends on what you want to buy and single or a family house.
Going upward North Kike Bradford the house prices are better one bedroom is approximately 57,400.00. Three bedroom is approximately £ 95,000.00.
So this is all dependent on where you would like to live.
We are able to assist our clients to to provide information upon request.
China Town in UK
China town is usually a great experience to the local community. There are good restaurants will fanastic food and one of the best places to spend a late night. It is close to a good attraction place The Leicester Square, ThraterLand and SOHO. You can travel by Public transport like train or buses very easy and comfortable rides.
You enjoy the great taste of the east in London. You can also buy all sorts of product that come from China.
Settlement in the UK

1. Tier 1 Investor Visa
This is the best way to get a settled status if you have funds available to invest £ 2 Million to UK private companies, also the funds of £2 Million have proofs of source records.
The Disadvantage:
The Applicants have to invest much funds which are not under your controls, second drawback is that you need to have a detail proofs of source of funds of £2 Million.
2. Innovator Visa
This is a programme for enterprenuers/innovators who wish to do business and settle in UK. He will need to show the strong business experience and academic records. There has no such big requirement of investment (Only GBP50,000), but according to Endorsement bodies comment, without £2 hundred thousand, they are not going to approve the business plans of the innovators.
The Disadvantage :

The applicants must have very strong business track and academic records. The investment amount must be above £2 hundred thousand. The English test level must be above 6 level of IELTS.
The Endorsement Bodies must monitor the applicant business on quarterly basis. Even applicants have solved out all hurtles, before indefinite leave of remian is to be granted, applicants have to show that they have created at lesst 10 jobs in the UK and they have to prove that the £ 5 million has had a reasonable turnover.
Our Company Recommending

Representative of an Overseas Business Visa --- Sole Representatives Visa
Sole Representatives Visa
This is a visa which will grant to the managing employee of the holding company which will expand to do business in UK. The key consideration to grant this visa comes from two elements. The first consideration is that the holding company must have a very strong profitability track records, and so have sufficient resources to expand to UK markets. The expansion will benefit to UK economy. The second consideration is that the managing employee will have such experience or knowledge which will succeed to expand UK markets for the holding company.
WHAT Needs to Successfully Granting the Sole Representative Visa :
As a professional CPA firm, we have existing strong connections with proofs of record companies which are willing to employ you and work in the UK branch office for further business done in UK, the selection of such existing strong proofs of record companies include:
They must have very strong turnover records over two years;
They must have very strong profitability records over two years;
They must have very detailed and reliable profits tax records issued by tax departments over two years;
The companies must have very strong assets records which are reflected in the company financial statements over two years;
They must have very detailed employee records, and employee tax records issued by tax departments over two years;
They must have their websites which show their company information;
They must have detailed company records from Companies Registry and Registration Department of Hong Kong.
NOTE: OUR POTENTIAL MATCHING COMPANY HAD ALL THE BACKGROUND & RECORD PROOF ON ABOVE
Major Requirement from the Applicants:
Good academic records and Work Experience (Provide Full CV)
English test report (Level 4 IELTS) or you hold UK university qualification certificates
Personal Tax Recordd or Income Proofs ( At Least 6 Month)
Have Funds Available of HK$ 3 Million in The Bank Account
Have Funds Available to Support Himself or Family Living in UK (Min. GBP £15000.00)
A clean criminal record issued from Hong Kong Police Force
TB rest report - A tuberculosis (TB) test certificate showing you're free from TB.
Our Services and Procedures
Fill up Assessment Form, Provide Full Personal CV + Personal Income Record, Our Lawyer Team will do a Matching Search With our Potential Company Data Base and A Free Assessment will be done in order to see whether we can Help to Grant The Representative Visa for you.
If the Outcome is Positive on That we have a Very High Successful Case, We will offer to Accept client engagement service, and invoice will be issue with detailed service agreement.
Matching your CV profile with the existing strong proofs of company records which will employ you and work in the UK branch office for further business done in UK.
Submit proof of company records to the Home Office, with full applicant personal documents, new employment records and business plans detailing why and how the business will expand in UK.
Go to the Hong Kong visa centre and provide fingerprint records and take photos.
Visa Approval Letter and have to go to UK within one month of this Approval Letter.
Start your new life in UK
How long a representative can stay?

A representative can come to UK for an initial period of 3 years; after that he can extend for 2 more years; after 5 years, he can apply for permission to settle permanently in the UK.
Why representative visa?

No strict rule of investment funds
No need to employ local employees
Payment Terms
35% - On Sign the Agreement
35% - On Ready To Submit and Apply for The Sole Representative Visa
40% - On Approval of The Sole Representatives Visa
NOTE:
A. For the applicant applications, we can do with either:
1. Single application first, then submission with kids and couple later
or
2. Family applications
B. Different Requirement & Condition Apply For Hong Kong Resident Who are Holding BNO Passport or HKSAR Passport:
1. To Apply With The BNO Passport: No Interview from the UK Immigration Department will carry out before The Visa Granted and No need to Register and Interview to the Police Department when Arrive UK.
2. To Apply With The HKSAR Passport: An Interview from the UK Immigration Department will need to carry out before The Visa Granted and Needs to Register and Interview to the Police Department when Arrive UK.
More Information for Sole Representatives Visa
If you are coming to the UK as a sole representative you must:
be recruited and employed outside the UK by a company whose headquarters and principal place of business are outside the UK
have extensive related industry experience and knowledge
hold a senior position within the company (but not be a major shareholder) and have full authority to make decisions on its behalf
intend to establish the company's first commercial presence in the UK, for example a registered branch or a wholly owned subsidiary
Documents you must provide
When you apply you'll need to provide:
a current passport or other valid travel identification
evidence that you can support yourself and any dependants during your trip, for example bank statements or payslips for the last 6 months
details of where you'll be staying during your stay
proof that you meet the English requirement
your tuberculosis test results if you're from a country where you have to take the test
You'll need to have a blank page in your passport on which to put the visa.
Sole representatives
When applying as a sole representative of an overseas company you'll need to provide:
a full description of the parent company's activities, including details of assets and accounts
a letter confirming the overseas company will establish a wholly owned subsidiary or register a branch in the UK in the same business activity as the parent company
your job description, employment contract and salary details
a letter confirming you're familiar with the company and have the power to take operational decisions
You should also provide evidence that you:
are directly employed by the parent company and are not acting as a sales agent (for example, hired by a company to sell or distribute their products within the UK, but working for yourself and providing your services for a fee)
were recruited to the company outside of the UK, hold a senior position and are able to make decisions on its behalf and have the authority to establish and operate a registered branch
will be working full time for the company for the duration of your stay and will not carry out any other work
are not a majority shareholder in the company
Extend your visa
You can apply to extend your stay in the UK under a Representative of an Overseas Business visa.
You should include any dependants who are on your current visa on your application to extend - including children who have turned 18 during your stay.
You should apply before your current visa expires.
Eligibility
You must already have this visa as either:
a representative of an overseas business
an employee of an overseas newspaper, news agency or broadcasting organisation
You must also meet the following conditions:
you're still working for the same employer as when you were issued your previous visa
you're still working to establish the company's first presence in the UK
your employer's principal place of business is still outside the UK
You must be in the UK to extend your visa.
How long you can stay
A Representative of an Overseas Business visa can be extended for up to 2 years after the original visa duration of 3 years.
Reference can track from
https://www.gov.uk/representative-overseas-business
After Visa Services
Service A --- We Manage Business on client behalf
Business Management Fee: GBP £2,500.00 + VAT Per Month (Fee Not including the Running Cost & All the Business expenses), Our Service including as below:
Setup a UK company
Open UK corporate bank account
Rent an office in UK
Recruit one staff to support your business
We will recommend online platform(s) and sell in all EU markets of goods and services in according to the business plans submitted to the Home Office
Keep monthly bookkeeping records, and accountancy records
Keep monthly payroll records, and pension records (Accountant Fee Apply)
File Quarterly VAT (Accountant Fee Apply)
File yearly annual returns to Companies House (Accountant Fee Apply)
File Yearly corporate tax returns to HMRC (Accountant Fee Apply)
Monthly Administrative works
Marketing works, and client's co-ordination works
Register under Data Protection Schemes
Service B --- Manage Client Personal Profile
Personal Profile Management Fee GBP £1,000.00 Monthly + VAT
Our Service including:
Providing advice on Buying/Renting of House /Apartment
Make Appointment of Register National Insurance Applications (Client Has to Take Interview by Himself / Herself)
Make filing & Register for NHS
Registration of council Tax Records
Open of personal bank account
Open a mobile phone
Manage client monthly affairs including: Pay of rent, electricity and rates
Management of Mobile Phone Records
Management of client Personal Bank Record
*** To get further personal consultation, please fill up an initial assessment form or contact us by booking appointment form so that our consultant can send to you our "UK Brochure", and arrange time and date for further discussions. Our consultants are Cantonese and English speakers.